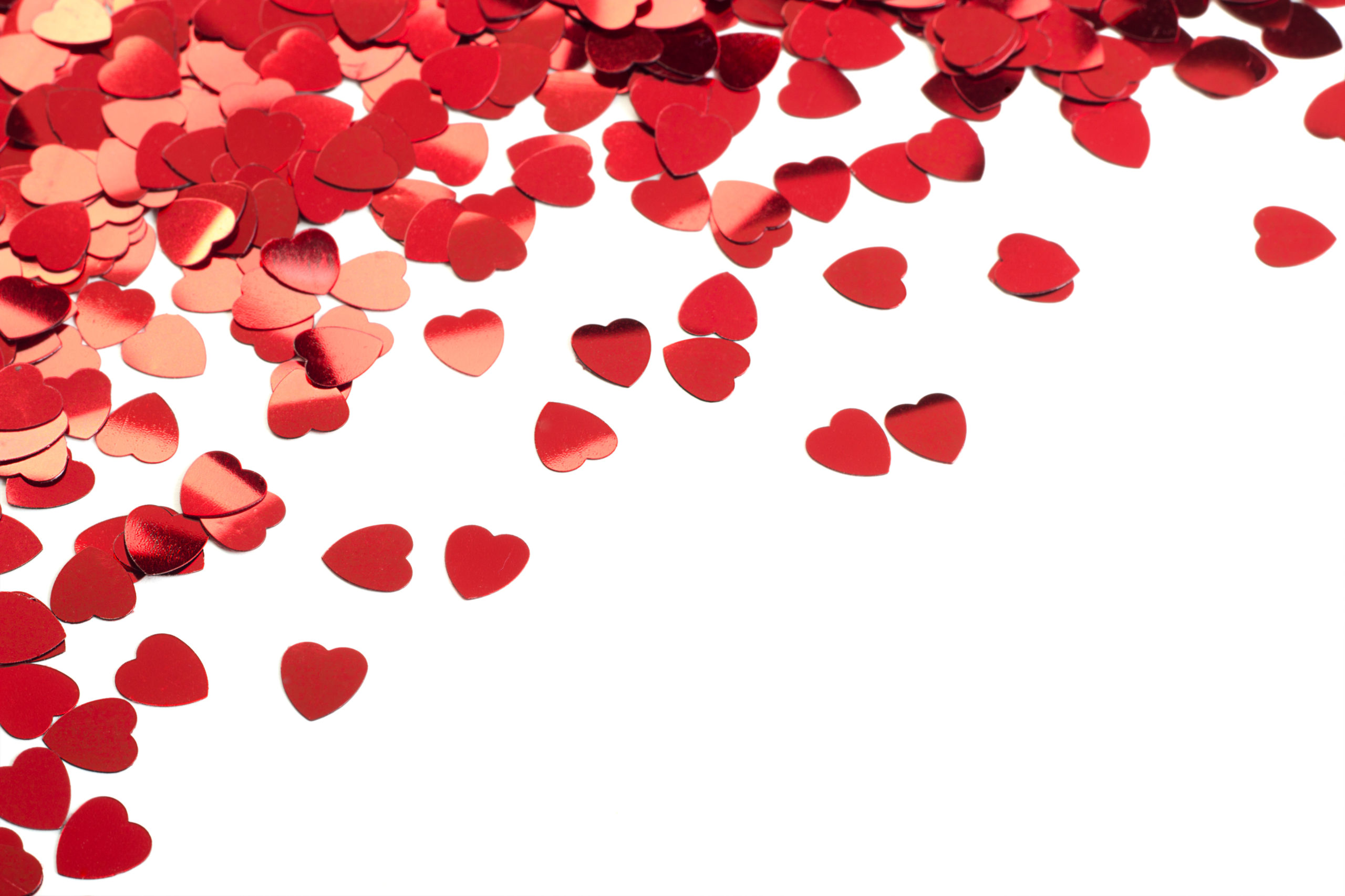 Does it get any cuter than little hearts confetti for Valentine's Day?
Confetti has so many uses and it's fun! Ever since I got my Cricut a couple of months ago, I've gotten into making my own confetti. Making confetti hearts with your Cricut is easy, fun and so useful.
I sell the confetti I make on my Etsy store and use it professionally when I'm packaging orders. It adds such a nice touch and my customers love it. It's also super cheap! You can make over 150 pieces from 1 sheet of paper that costs about 10 cents.
Since Valentine's day is coming up, making confetti at home would be a fun DIY project. I'll show you how easy it is to make confetti hearts with your Cricut and some nice cardstock.
This Cricut tutorial is also beginner-friendly. You'll be a confetti pro in no time!
This post contains affiliate links. If you use these links to buy something I may earn a commission. Thanks!
How to Make Confetti Hearts With Your Cricut
Supplies:
❤ Heavyweight Cardstock (I used Recollection brand in Rose Gold Foil )
❤ Cricut
Directions:
1.) Sign in to Cricut Design Space and create a new project.
2.) Select the shapes icon from the left panel and click on the heart.
3.) Resize your heart to your liking. For my project, I used a variation of .5 in as I wanted small hearts.
4.) Once your heart is sized, duplicate however many times you like.
5.) Change the fill color to match your cardstock. I changed mine to a rose gold color.
6.) Select make it in the upper right corner and proceed to the next screen.
7.) Set the dial on the Cricut to cardstock.
8.) On your screen, change the paper size to 8.5 x 11 and proceed to the next screen after clicking continue.
10.) Align cardstock on your mat and load it into Cricut. Make sure edges are properly aligned. I used the Recollections brand from Michael's in Rose Gold Foil. This cardstock is 65 lbs and has a lovely sheen that changes colors depending on how the light hits it. It does have a brown back. You can get it on Amazon here.
Feel free to use any color you like!
11.) Hit the flashing button on your Cricut. Once the Cricut has loaded the mat, hit the C.
12.) After the machine cuts your project, lift cardstock up. Your confetti will be on the mat. Use a scraper to lift from the mat. My scraper is the Cricut brand and it works really well in getting the confetti off!
And, now the fun part!
How to use your homemade Confetti hearts:
❤ Send in the mail to friends and family
❤ Wedding table decor
❤ Jazz up bachelorette party or bridal showers party favors
❤ Use it for birthday parties
❤ Romantic Valentine's Day Dinner decor
There are so many options. Now you know how to make hearts confetti with your Cricut, have fun using it!